There's nowhere quite like Halloween in Memphis Tennessee, even more so during the spookiest date on the calendar.
With a host of fabled haunted locations, some of the country's best pumpkin patches, and even spooky fun for kids, the city of Memphis is a great place to be during Halloween.
Great haunts (literally)
When a city is as steeped in history as Memphis is, it's no surprise that a few locations are considered by many to be haunted.
For travel fans who love history and a bit of ghostly fun, there are a few Memphis haunts that even sceptical have agreed there is something a bit spooky about.
Earnestine & Hazel's, now a cool dive bar and a former brothel, has long been recognised as one of the city's most haunted buildings and has even been named as one of the USA's most haunted locations (#4 in fact).
Believed by many to be the home of several ghosts, the bar also houses a haunted jukebox which is said to randomly come on time to time to play music that is weirdly aligned to happenings in the bar.
Examples include a time when two women celebrating a divorce got serenaded with a playing of "D.I.V.O.R.C.E." by Tammy Wynette or when Lynyrd Skynyrd's "That Smell" played on its own after a customer told a story about a stinky cab ride.
Possibly the most compelling example is when owner Russell George was discussing an exorcism at the bar with a paranormal expert, and the jukebox busted out "Sympathy for the Devil" by the Rolling Stones.
Other impressively spooky places to visit if your nerves can handle it include The Orpheum theatre where the ghost of "Mary" has haunted performances since 1921; the Victorian-era manor Woodruff-Fontaine House, which is home to numerous known ghosts including Mollie Woodruff, who has appeared frequently to house guests; and Blackwell House where it is said a family died just two nights after moving in, and no subsequent resident has been able to stay for more than a month because their spirits now roam the house.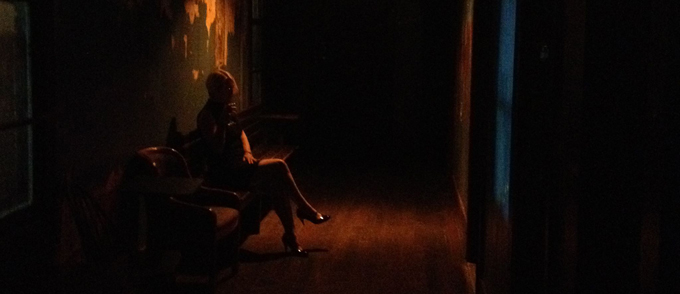 Ghostly tours
If you prefer safety in numbers, exploring the city's haunted heritage with the likes of Backbeat Tours is a great way to see the city's haunted hotspots.
Offering a range of ghost tours to take brave tourists and locals alike through the South Main Historic District, the city's most notoriously haunted neighbourhood, tours take in notorious locations including Ernestine & Hazels', the old Morris Cemetery, and Woodruff-Fontaine House.
Some tour options also include after-hours access and opportunities for ghost hunting.
Spooky fun for kids (& scaredy cats)
If you like your scares a little less intense, the Memphis Zoo always delivers on holiday fun, and Halloween is no exception.
Their annual Zoo Boo is taking over the zoo and encourages kids to dress up and trick or treat as well as offering theatre shows, magicians, Dracula Disco, maze, a pumpkin hunt, and a Mad Scientist Lab.
For kids that want the fun without the fright, Memphis' Priddy Farms and Jones Orchard both offer pumpkin picking as well as mazes and other interactive farm activities.
For big kids and those not able to get to Memphis, the virtual Monster Market touts itself as the "virtual pop up shop for weirdos" and will kick off on 3 October.
An in-person launch on 1st October will offer spooky cocktails and a range of on-theme treats at the mini-market sampler of the online event.
Explore more of Memphis here: https://www.memphistravel.com/